Modern Content Marketing in Practice (Part 1): How to Make Content Marketing Work for You
You likely understand how essential a well-oiled content marketing machine is to deliver a high-value customer experience. But how do you turn aspirational content strategies into real-life execution with tangible results?
We have asked the experts of The Content Advisory to share in a pragmatic three-part webinar series how they have helped brands such as Capital One, Hilton, Dell, and Caterpillar to meet the challenge of transforming their marketing into customer experiences.
Join Tim "The Doctor" Walters, for the first webinar of our 3 part series, and dive into concrete operating models designed to assist you with the creation, management, and iteration of content assets. We'll explore the successful team structures and content processes needed for businesses to reorient themselves towards a customer experience-centric content discipline.
Use the supporting Team Readiness Assessment as a concrete action item checklist and the first step on your journey from ad-hoc content production to intelligent content strategy.
Download this webinar to get insight into:
The 4 Operating Models of Modern Content Marketing
How to make the 'Player Model' work for your organization
How to set up team structures and processes for success
See how well your organization is balanced to deliver customer experiences at scale with our assessment worksheet
Watch Part 2 of this webinar series "Coming to Terms With Content Operations" with Cathy McKnight from the Content Advisory
Watch Part 3: "Measuring Content Marketing Experiences" with The Content Advisory's Founder and Chief Strategy Officer, Robert Rose.
Speakers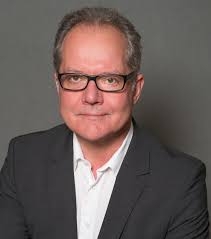 Tim Walters
Principal Strategist and Privacy Lead
The Content Advisory

Watch a complimentary video: