Back to all Resources
Fireside Chat: Master the Art of Localized Content at Scale with Freeletics
Speed and relevance are essential to a successful modern business. That's especially true for Freeletics, an AI-based fitness and lifestyle coaching app. With 48 million global users, it's one of the fastest-growing sports and lifestyle companies in the world. To reach a global audience across 160 countries, they needed a CMS platform that would allow them to scale localized content at breakneck speed.
In this fireside chat, we sit down with Christine Cleveland, Sr. Product Manager at Freeletics, to get a behind-the-scenes look at how adopting a modern CMS changed the way Freeletics creates, manages, and publishes content to better serve their global subscribers.
Access the fireside chat to learn:
How Freeletics increased content delivery speed by 80%
How they sped up translation for their many locales
How they increased developer productivity by 58%
Complete the form to view our latest fireside chat.
Speakers
Christie Cleveland–Callanan
Sr. Product Manager
Freeletics
Sonja Kotrotsos
Global Head of Product Marketing
Contentstack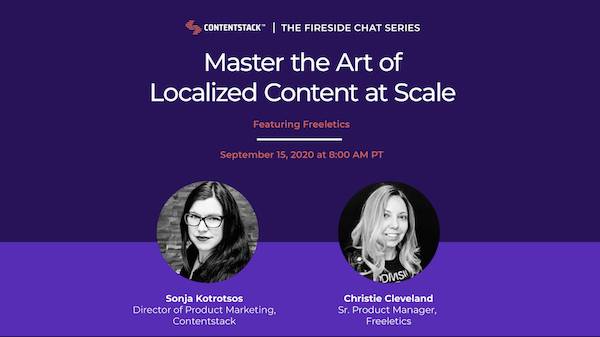 Watch a complimentary video: