Contentstack a Strong Performer in The Forrester Wave™: Content Management Systems (CMS), Q3 2023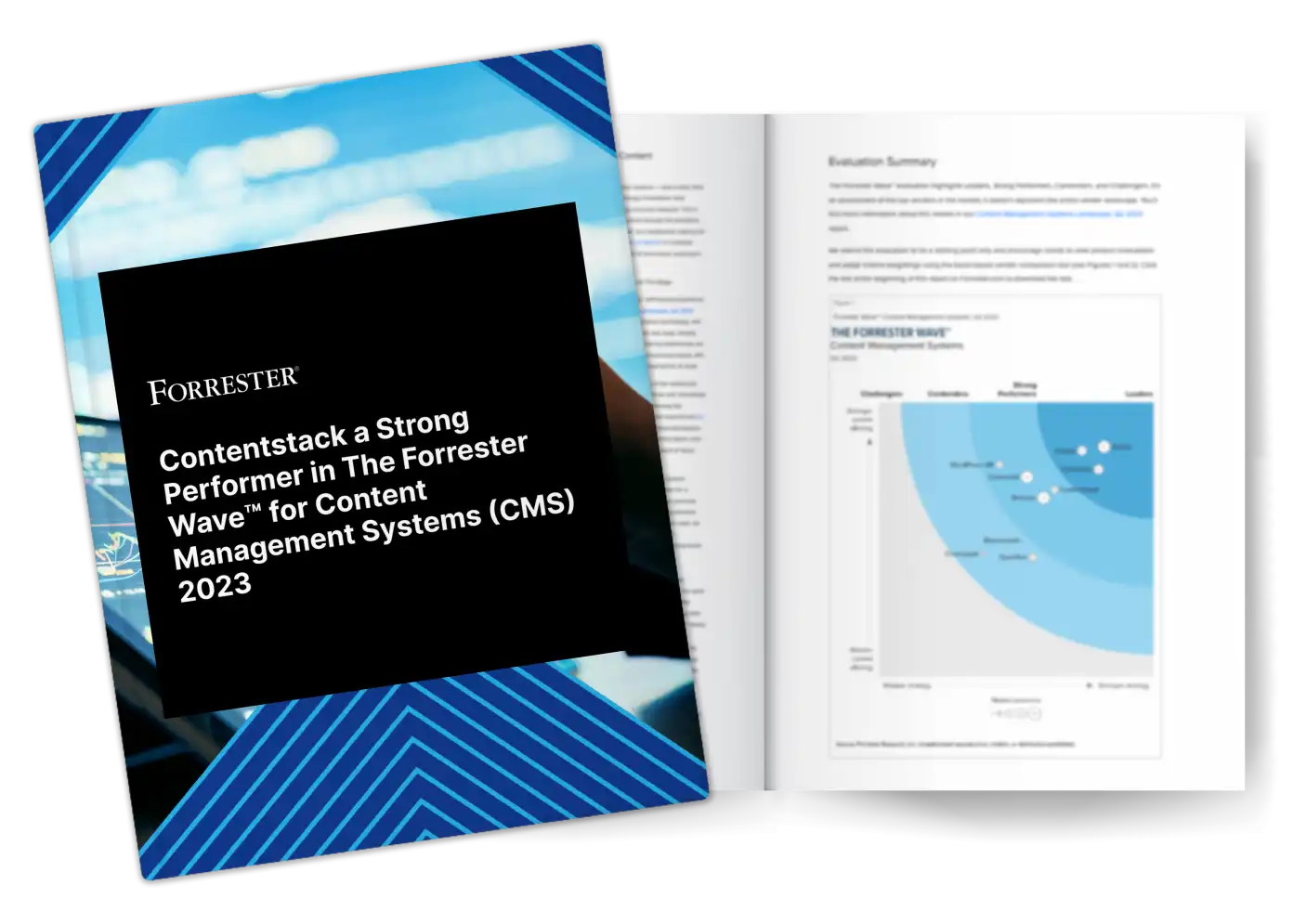 Download the free Forrester report now
Contentstack a Strong Performer in The Forrester Wave™: Content Management Systems (CMS), Q3 2023
According to the Forrester report, "Contentstack performs well in several categories but shines in its ease of back-end extensibility through turnkey integrations, coupled with global deployments."
Low-code/no-code experience assembly
Back-end extensibility
Pricing flexibility and transparency
Global delivery strategy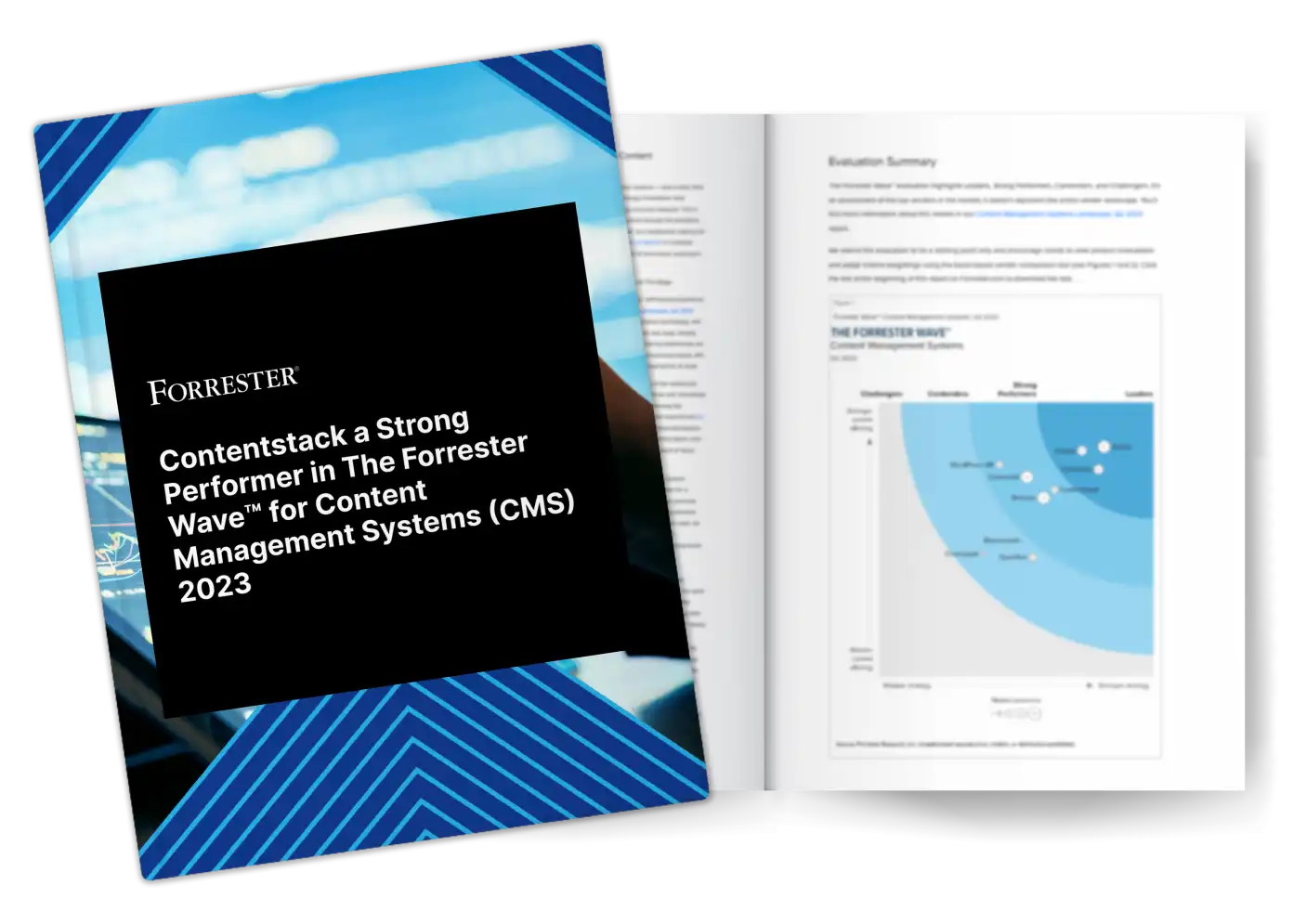 Contentstack performs well in several categories but shines in its ease of back-end extensibility through turnkey integrations, coupled with global deployments.

The Forrester Wave™: Content Management Systems, Q3 2023
Our top scores
Contentstack received the highest score possible (5/5) in four business-critical criteria:
Low-code/no-code experience assembly: We offer a fully automated composable digital experience platform from a headless CMS back-end, to a framework-agnostic front-end, simplified end-to-end with clicks, not code.
Back-end extensibility: We give you the flexibility to build an interface and choose APIs that specifically suit your business needs.
Pricing flexibility and transparency: With our offering, customers can choose a fully scalable pricing option that works best for their organization, with total flexibility and no surprises.
Global delivery strategy: We allow you to reach customers with an omnichannel strategy that spans the globe delivering personalized and localized experiences from best-of-breed solution providers with on-the-ground support across all vital geographies.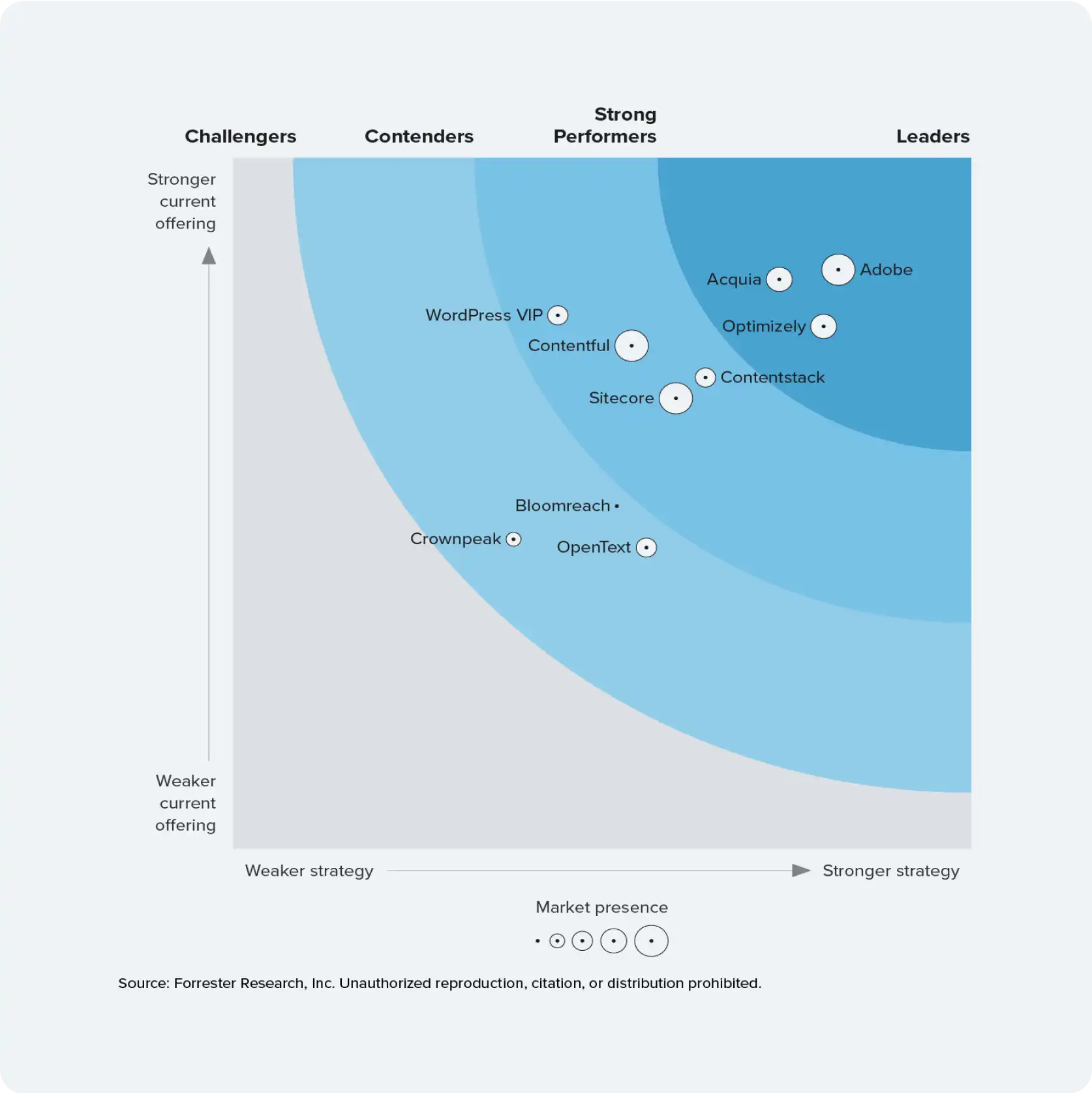 In our 26-criterion evaluation of content management system (CMS) providers, we identified the most significant ones and researched, analyzed, and scored them. This report shows how each provider measures up and helps digital experience leaders select the right one for their needs.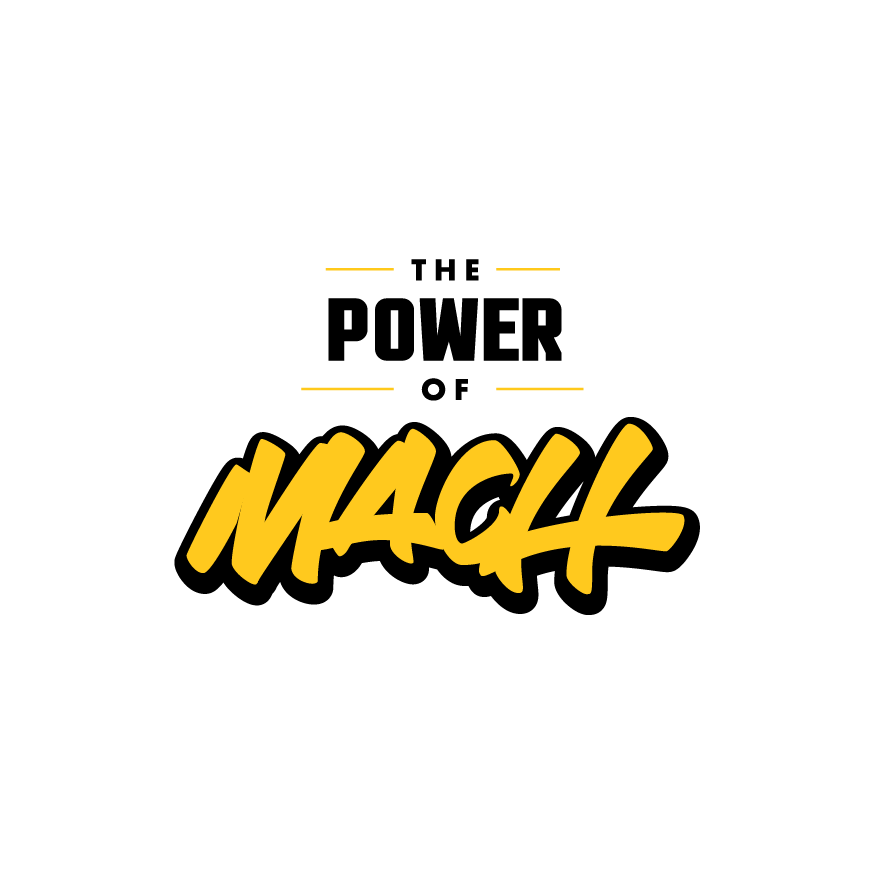 The power of MACH propels you
When you become a Contentstack customer, you aren't just getting a leading headless CMS, you're also opening your company up to the leading composable technologies in the world.
What is MACH?
MACH (Microservices, API-first, Cloud-native SaaS, and Headless) is a set of principles behind future-proof best-of-breed software. Agile, nimble, always up-to-date technology that you can add, replace and stack together for your evolving business and customer experience.
As a founding member of the MACH Alliance, it excels in innovation, global delivery and a straightforward pricing model.

The Forrester Wave™: Content Management Systems, Q3 2023