Forrester: Understanding The Architect Of Your Digital Experience Platform
Assemble the DXP that's perfect for you
According to this recent Forrester report, there are four fundamental elements that make up the ingredients for modern digital experiences:
Understanding the customer through data
Crafting the customer experience with unique content
Tailoring the experience to fit channel context, and
Delivering and driving value with composable commerce
And how does a DXP help? "Your DXP accelerates the development of new experiences and applications by providing these four unified elements to all applications."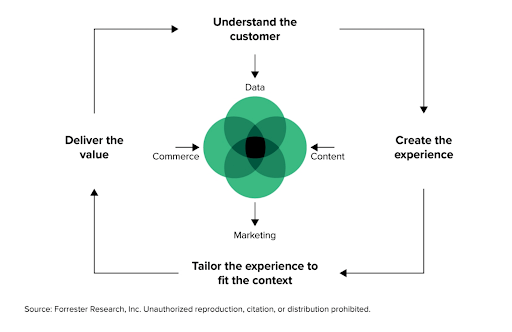 At Contentstack, we call this going composable. It's a new, freeing way to think about how to move beyond the out-of-the-box, one-size-fits-all monolithic martech providers of the past.
Read the report to better understand who should be the architect of your DXP, and how to best achieve the results you need.
Grab your complimentary copy →

Read the report