Unlock digital success with Contentstack's composable DXP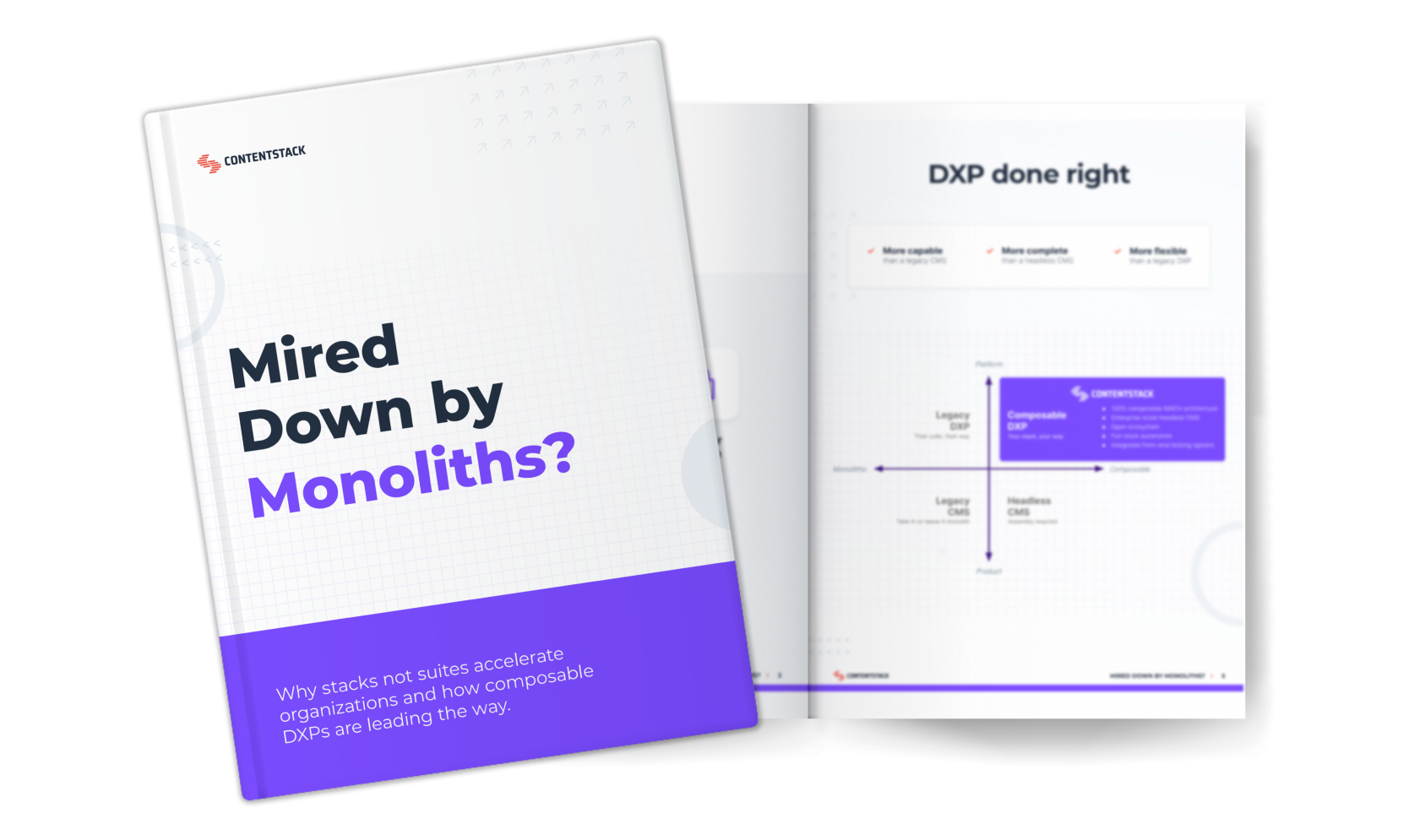 Download our whitepaper now
Unlock digital success with Contentstack's composable DXP
Are legacy CMS systems holding your business back? Discover how Contentstack's Composable DXP can accelerate digital experiences and future-proof your tech stack.
Accelerate development
Cut costs, boost ROI
Break free from vendor lock-in
Elevate user experience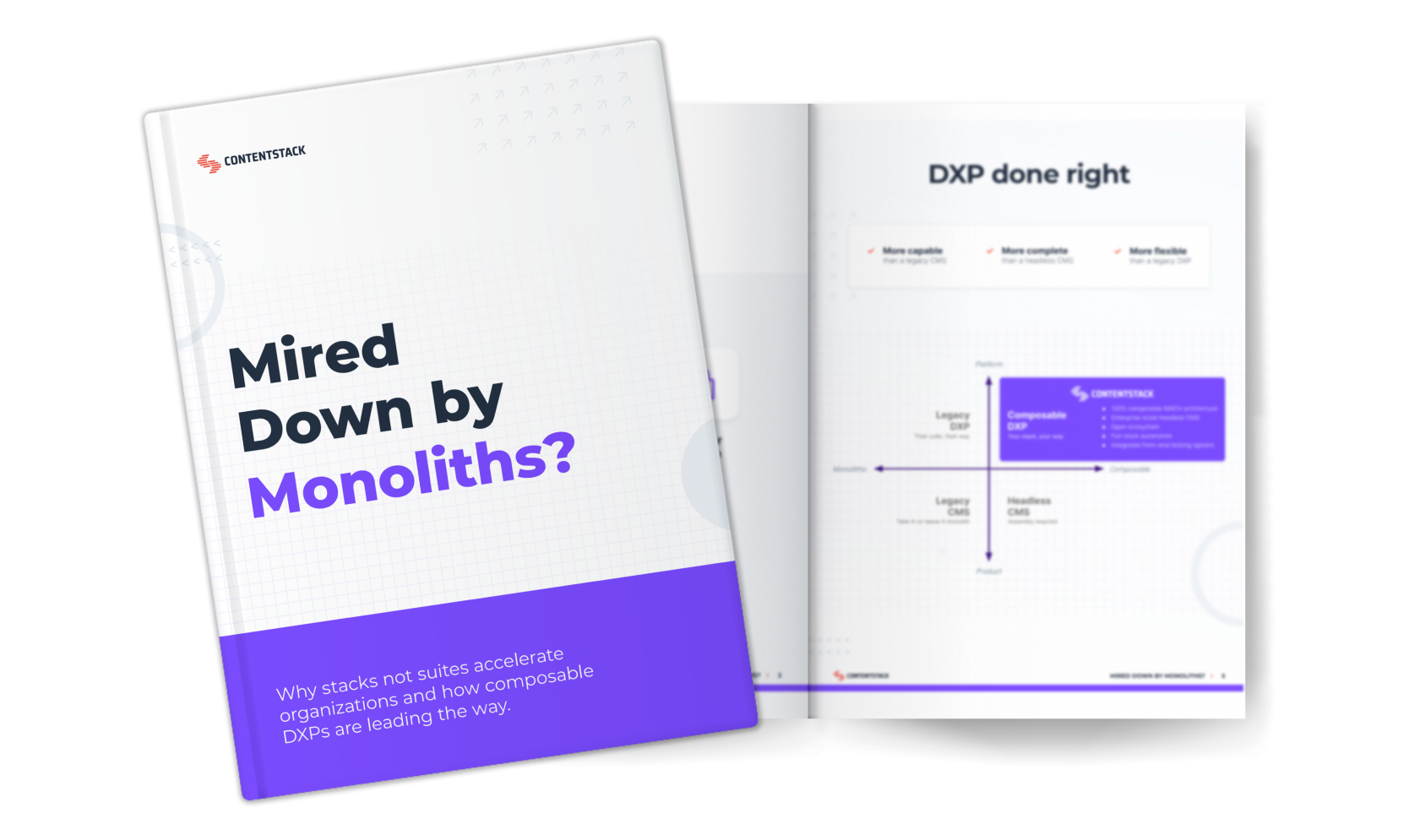 By 2023, organizations that have adopted an intelligent composable approach will outpace competition by 80% in the speed of new feature implementation.

Gartner report. "Adopt a Composable DXP Strategy to Future-Proof Your Tech Stack"
DXP done right
Digital leaders cannot meet market needs or business objectives with monolithic DXPs and must update tech stacks, decompose monoliths and deliver task-oriented capabilities. To future-proof the stack, a composable DXP must be used to deliver composable user experiences.
More capable than a legacy CMS
More complete than a headless CMS
More flexible than a legacy DXP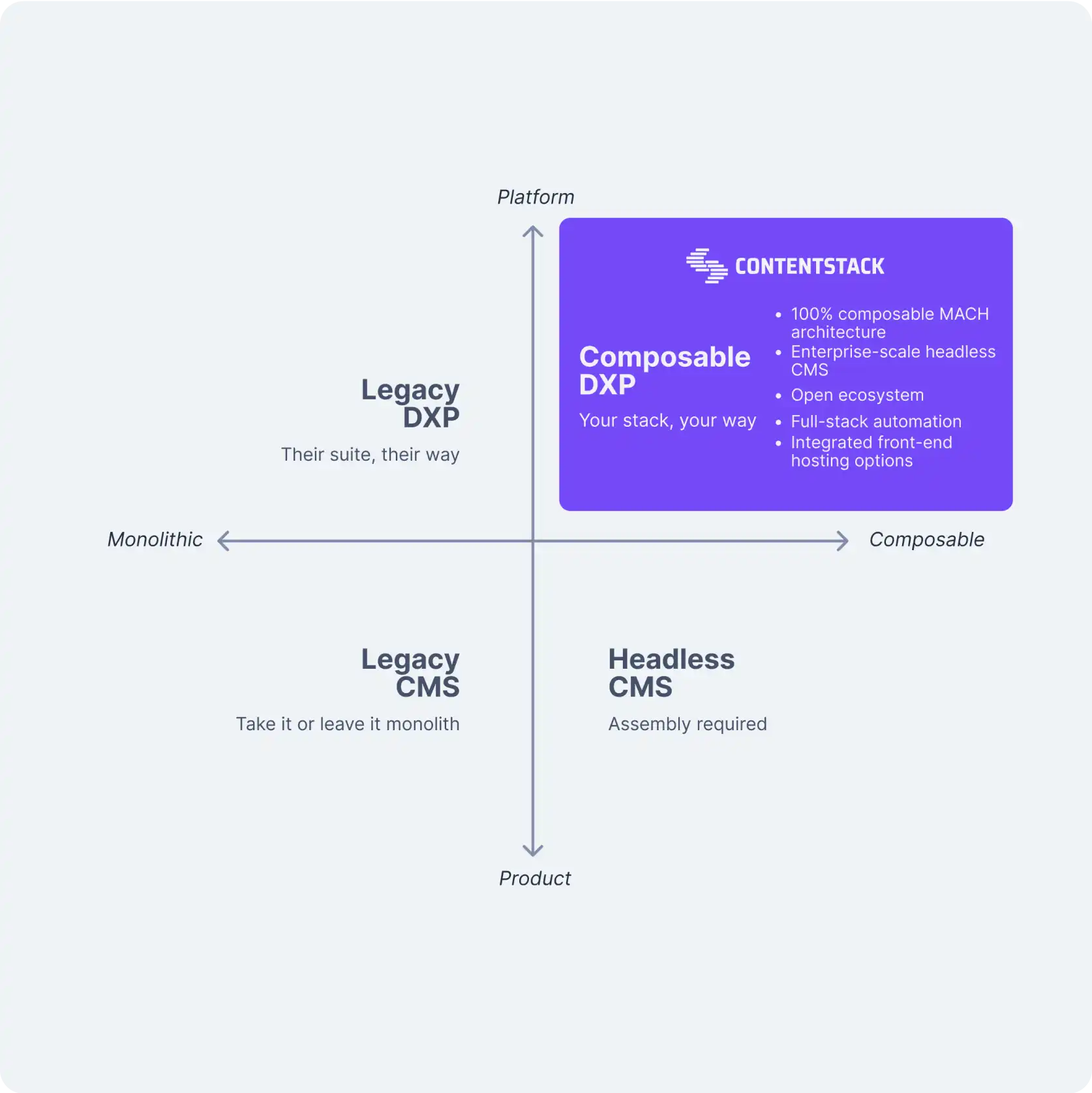 We empower tens of thousands of creative professionals and developers globally to deliver composable digital experiences at the speed of their imagination. This means less time spent between ideation and launch, allowing teams to take full advantage of all possible digital touchpoints all the time. All of this is made possible through our industry-leading technology, our dedicated expertise and care, and our proven economics.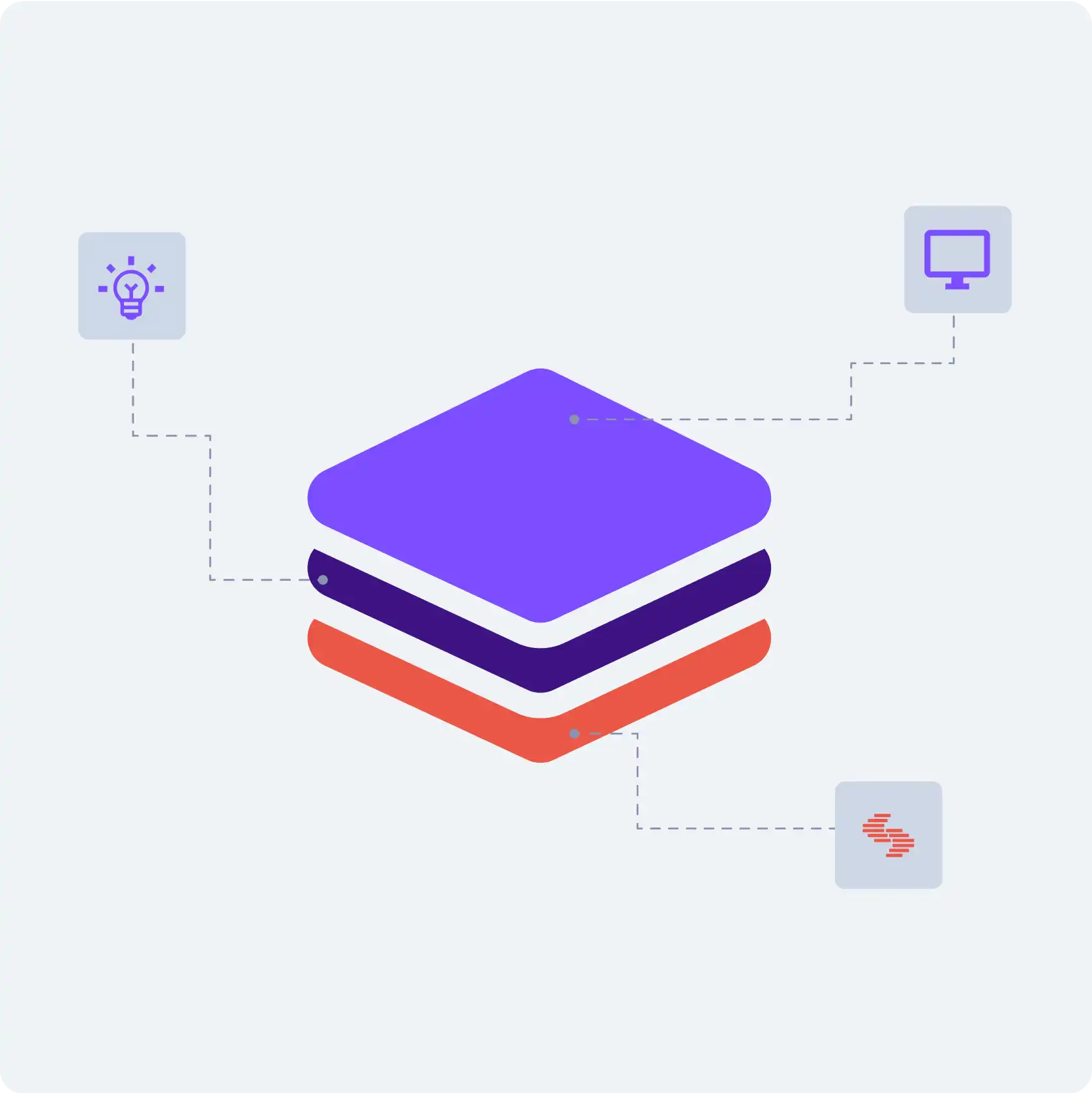 The Contentstack advantage
At Contentstack, we understand the challenges associated with monolithic platforms. As a founding member of the MACH Alliance, we are leading the way to help enterprises adopt Microservices-based, API-first, Cloud-native SaaS and Headless (MACH) technology.