Back to all Resources
Gartner: Applying AI to Web Content Management (WCM) and DXP
Applying artificial intelligence (AI) capabilities to content today for more effective lead generation, conversion, and personalization helps companies stay ahead of the competition tomorrow by transforming the customer experience and helping build a useful Digital Experience Platform (DXP) that will be a competitive differentiator. Marketers struggle with using AI to leverage content and turning data into insights. Many marketers are familiar with marketing AI and marketing automation, but few are truly leveraging the capabilities of AI in their WCM and DXP. In "Applying AI to WCM and DXP — Key Use Cases," Gartner Analysts Irina Guseva and Mick MacComascaigh present the following five most common use cases for applying AI to content operations in Web Content Management (WCM) and DXPs and include recommendations on how to make AI marketing a reality.
Content Generation and Experience Composition presents the most prominent input and output types of content and shows how taking an API-first approach can help manage content in a centralized manner and use AI to help content automation and content creation services.
Digital Experience Delivery and Presentation explains how emerging digital experience channels such as augmented reality and virtual reality (AR/VR), mixed reality, IoT devices, and conversational interfaces require content in a format specific to them. This use case shows how design and presentation based on data coming from Machine Learning (ML) present new ways to optimize your experience delivery.
Search shows how search and insight engines can be used to apply AI for indexing, queries, and displaying results.
Personalization and Optimization demonstrates how typical rule-based personalization can be significantly enhanced by machine learning techniques to cover the entire life cycle of digital experiences across all channels.
Analytics reveals how to move beyond descriptive and diagnostic analytics to prescriptive and augmented analytics that transform how users interact with data and act on insights.
Gartner Applying AI to WCM and DXP — Key Use Cases, Irina Guseva and Mick MacComascaigh, published 10 September 2018. GARTNER is a registered trademark and service mark of Gartner, Inc. and/or its affiliates in the U.S. or internationally, and is used herein with permission. All rights reserved.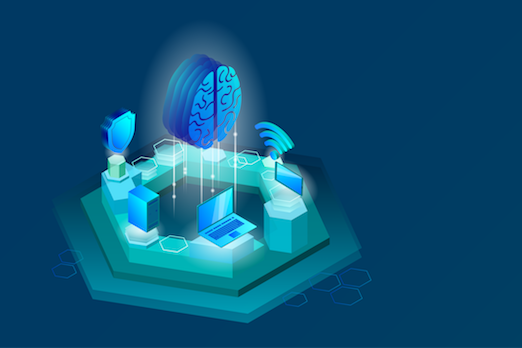 Read the report: