Manage Content Faster and Easier
Wish you could create more content, in more places, with less hassle? See how much easier Contentstack makes managing content by reducing bottlenecks and dev tickets, allowing you to focus on content publishing and results.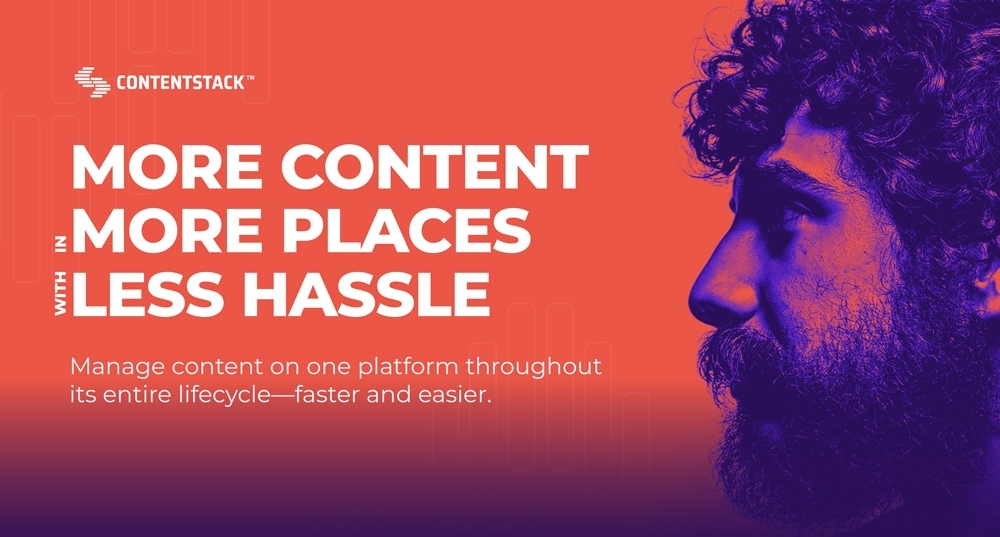 More content in more places with less hassle.
Manage content on one platform throughout its entire lifecycle—faster and easier.
So intuitive. So liberating. So fast.
Content management the way it should be— more proactive publishing, fewer dev tickets and bottlenecks.
Marketers get more done.
Developers don't waste their time.
Results are amplified.
All in a fraction of the time
Streamline processes, and end the hounding.
Smarter Workflows
Managing content shouldn't feel like herding cats.
Streamlined, well-defined workflows keep tasks flowing in the right direction faster.
Coordinate launches easily.
Easier Releases
Simple fixes don't need a developer.
Schedule releases and launches on your terms.
Secure access for faster reviews.
Productive Permissions
Speed up review cycles while maintaining control.
Grant secure access only to those who need it.
Gain faster resolution with inline edits.
Reach and test more channels quickly
Omnichannel Marketing
Update everywhere you digitally engage with your customers—consistently and quickly.
It doesn't stop there. Not only is managing content easier, and creating it is too!
CREATE CONTENT EASIER
Freedom to create with built-in consistency
Developers define, then content creators take control with Modular Content.
Looks right every time, everywhere, instantly
No more "what you see is what you might get" with painless Previewing.
Connect to any systems, tools, and data you want
The sky's the limit with third-party integrations for endless functionality.
THIS IS LIFE IN THE MODERN CMS.
Never settle. Next your CMS.™
Contentstack®