Break the Re-Platform Cycle with MACH Architecture - Executive Summary
Customers engage with your brand over many channels, and it's tough for one platform to cover everything. But moving to a composable architecture driven by MACH (Microservices, API-first, Cloud-native, Headless) technologies is the key to overcoming the challenges that duct-taped solutions create, like stifled productivity and innovation, and subpar customer experiences.
MACH is a set of design principles that define a rising group of modular software. MACH software gives you the freedom to choose from the best tools on the market today and provides a structure that makes it easy to add, replace, or remove technologies in the future.
This Executive Summary explains the MACH principles, how businesses benefit and when and how companies should transition to MACH technologies.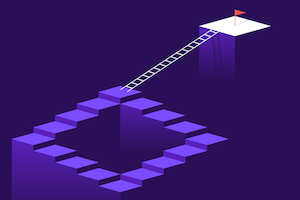 Download a complimentary copy: