The Best of John West — A Compilation of Top Headless CMS Blogs
John West, a former Sitecore CTO, has been thinking about and writing about all things CMS since we were all worried Y2K was going to bring the world to its knees. We have compiled some of his best blogs he's written throughout the years for you in this ebook.
Whether a novice or a CMS wizard, West's blogs are full of helpful insights for those looking to gain a deeper understanding of headless CMS.
Download the eBook to take a deep dive into the wonderful world of headless CMS, with your knowledgeable guide John West.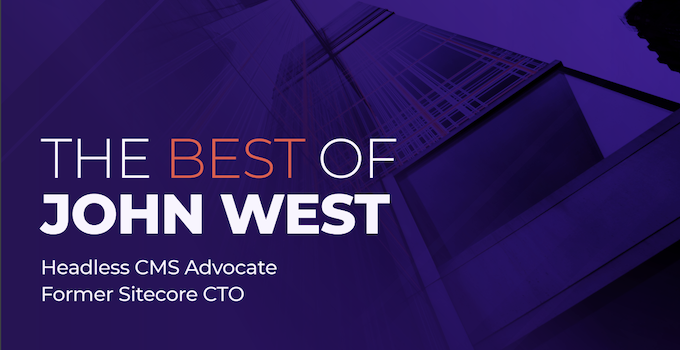 Download a complimentary copy: