ONE Championship Chooses Contentstack as CMS Partner
ONE Championship is the largest global sports media property in Asia's history, according to Forbes magazine. The company faced publishing challenges because it was using two content management systems with two databases, and data was not always in sync. This created inefficiencies as developers' time was needed to resolve data issues.
Since migrating to Contentstack's web content management system, ONE Championship achieved the following:
ONE Championship was able to resolve their data sync issue by using Contentstack's APIs to develop automatic syncing between their two systems.
Webhooks and workflows increased productivity within teams allowing them to make specific content changes and have the system automatically initialize a process in the ONE Championship app.
Contentstack's support team helped ONE Championship seamlessly migrate off their old CMS and develop new features so they were up and running fast!
Download a copy of this case study to learn more about how ONE Championship tackles its CMS challenges and how a headless CMS solution has helped its organization meet its needs for today and the future.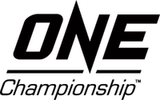 Download a complimentary copy: