Become a partner
Identify your company as a partner for delivering agility and results for your customer
As a leader in headless CMS, Contentstack knows that the future of content is connected. We collaborate with top agencies, consultants, and technologies to give our customers cutting-edge solutions, expert insights, and accelerate their transformation to delivering personalized, omnichannel digital experiences.
Become a partner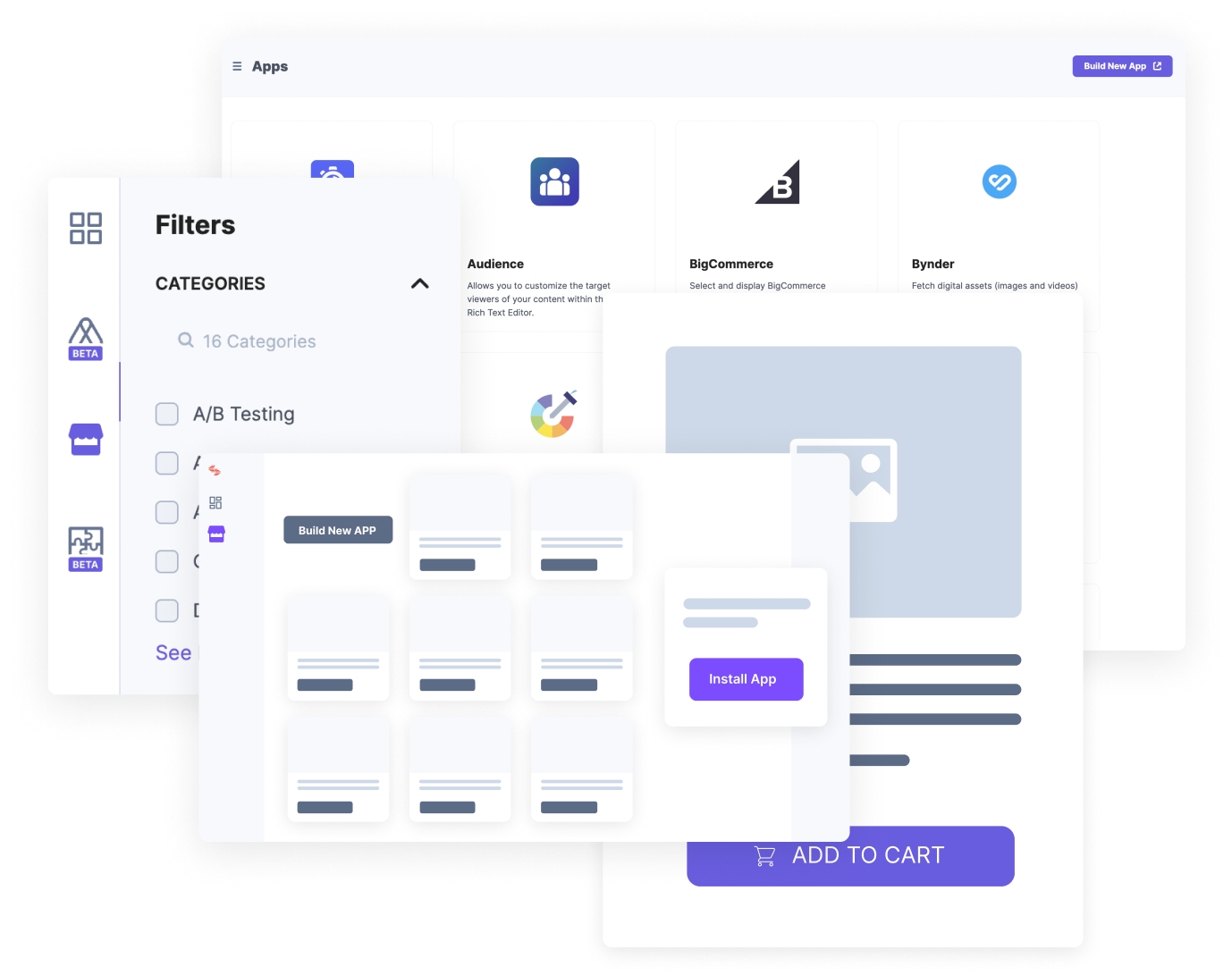 Why should you become a partner?
A partner community of collaborators bringing an ecosystem of technologies and service providers including next-generation Microservices, API-first, Cloud-native, Headless (MACH) products. Becoming a partner offers your firm many benefits.
Thought Leadership
As a partner and member of the MACH ecosystem, you'll have opportunities to collaborate with and gain recognition as Thought Leaders in our industry.
Collaborative go-to-market
Drive market visibility, manage growth opportunities, and deliver transformational customer success.
Developer support & enablement
Being a partner offers you amazing high touch support and continuous enablement for our joint customers and for you as a Contentstack partner.
Seamless integration
Partners benefit from the CMS industry's most powerful integrations framework and can easily build new integrations to meet customer needs.
Our partner community
The partner program helps our customers build end-to-end content experiences quickly, securely, and globally. If you're ready to join an elite team of innovators and collaborators, become a partner today.
If you're interested in becoming a partner or learning more about our ecosystem, please contact partners@contentstack.com