Back to Marketplace
Commercetools
Search and fetch products from your commercetools account into a field of your entry.
Back to Marketplace
Commercetools
Search and fetch products from your commercetools account into a field of your entry.
Contentstack's Marketplace apps offer a variety of ways to integrate third-party applications, such as commercetools, directly into your headless CMS. With the commercetools app, you can search and fetch products from commercetools and display them in a field in your content type.
Using a Contentstack Custom Field, you can integrate the commercetools app into your content type which will enable you to pick and choose the products and categories via commercetools' APIs. This app allows content managers to select a product or category as the input value for that field.
Use Cases
Add Product and Category Data in Custom Fields: Contentstack integrates with commercetools seamlessly. If you use commercetools as your e-commerce platform for listing and selling your products, you can use this app to add product and category data to your custom field.
Simplified Product Listing: Managing product listing can be a difficult task, especially if your catalog contains numerous products. Using this extension, you can fetch a list of products directly from commercetools — including all relevant product details — and add it to your content type. This makes it easy to display product content across all of your e-commerce channels with minimal manual effort.
Features
Custom Field
Using commercetools extension, you can search and display products and categories from your commercetools store in your content type.
Who can install
This Commercetools app can be installed by:
Organization administrators

Stack administrators
Screenshots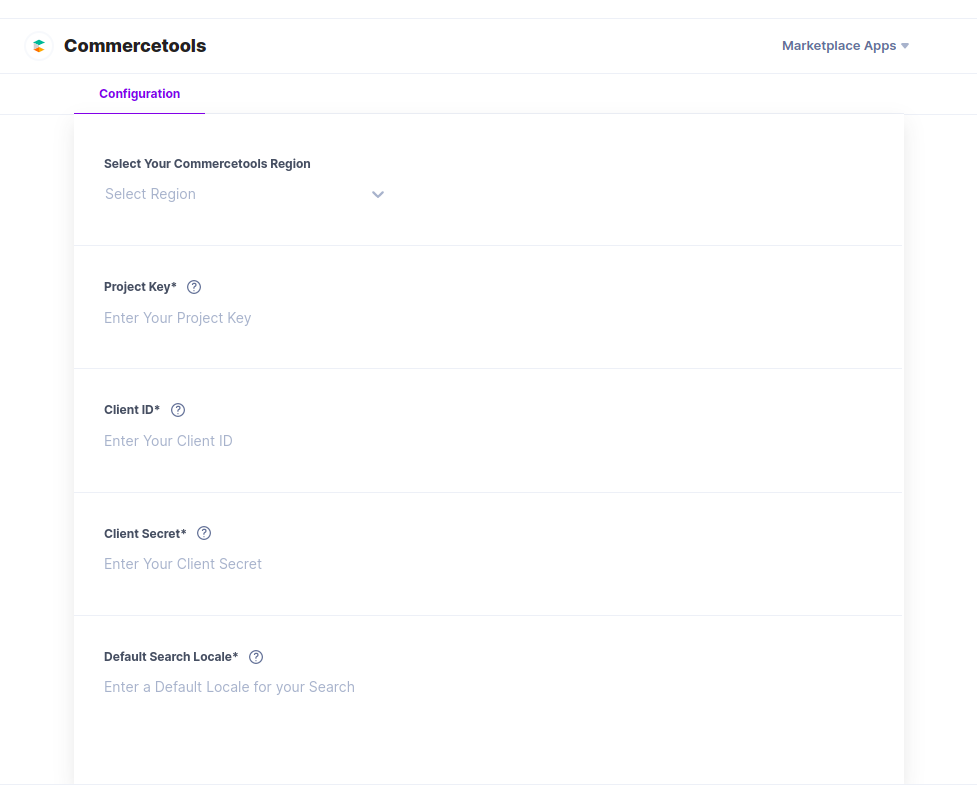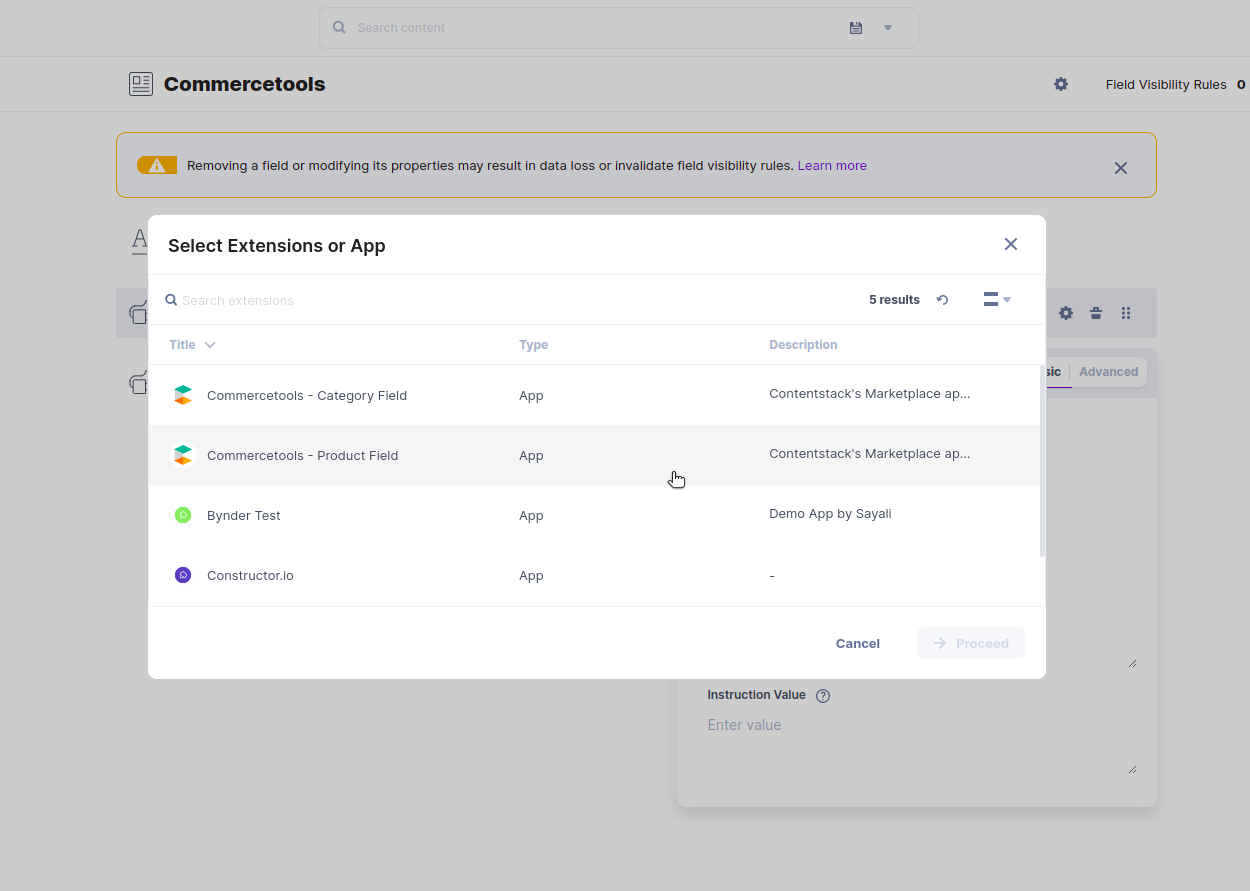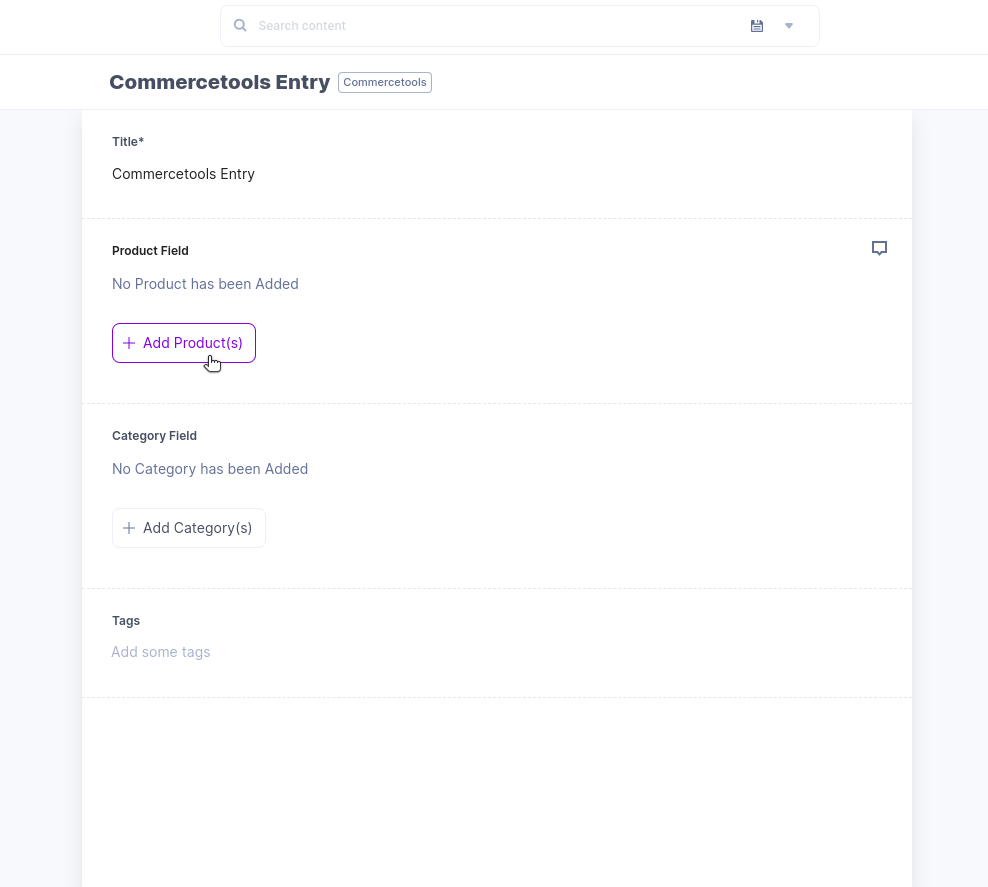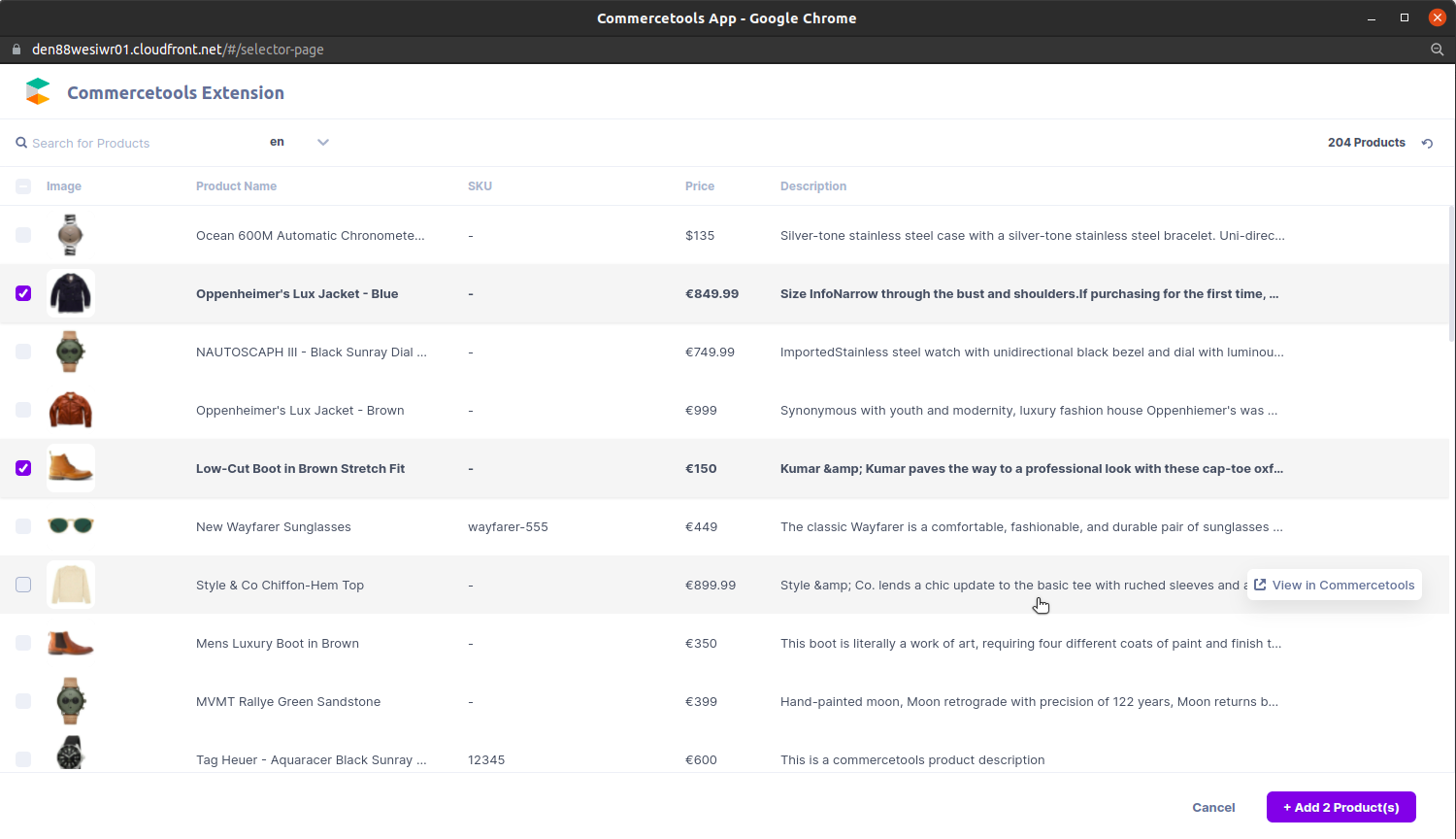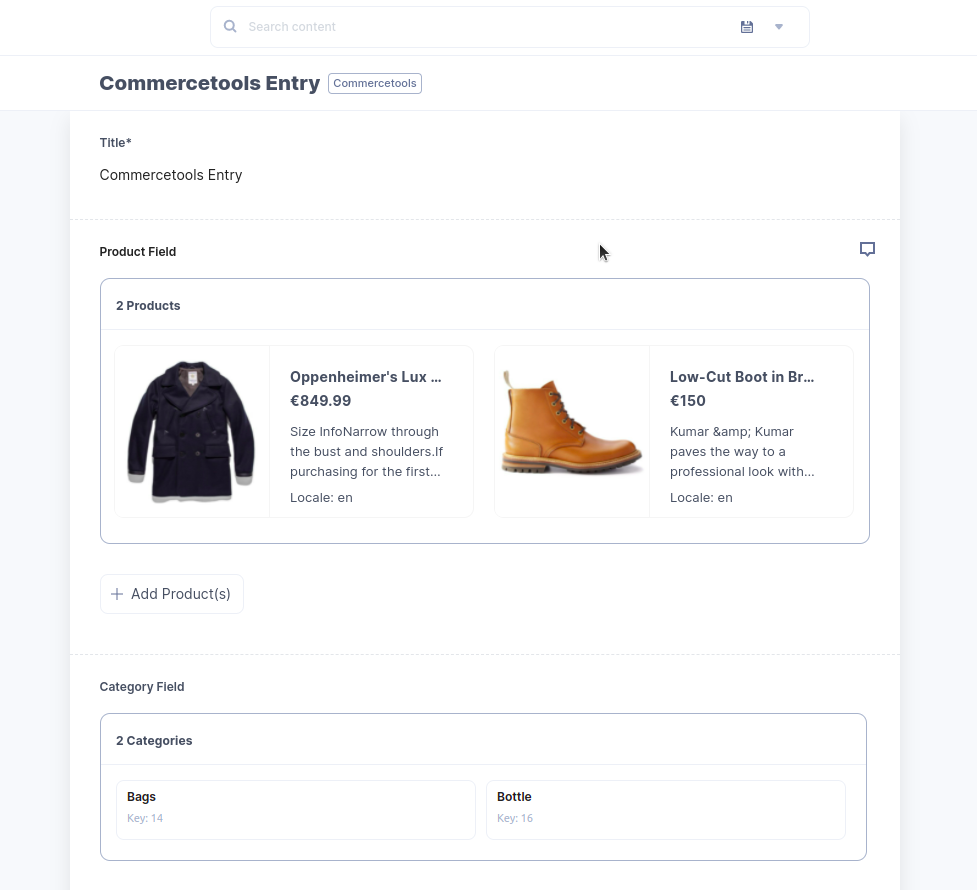 Badges:
Technology Partner
MACH Certified
Contentstack Catalyst
App
Company info:
commercetools is a cutting-edge, cloud-based e-commerce platform that is used by many e-commerce businesses worldwide. Through its powerful APIs and microservice architecture, commercetools provide the basic building blocks for the new digital commerce properties. Being headless, commercetools allows you to improve brand value by delivering an engaging experience for your customers across any touchpoint.
Locations:
North America, Europe and Asia
Headquarters:
Adams-Lehmann-Str. 44 80797 Munich