SharePoint Experience Extension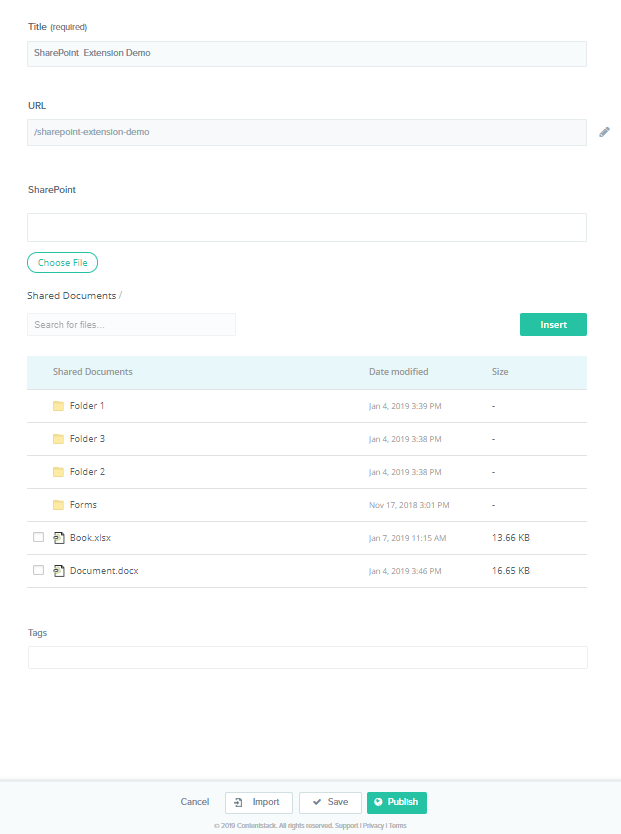 Contentstack's Experience Extensions offer a variety of ways to integrate third-party applications, such as SharePoint, directly into your headless CMS. You can search for and access content from third-party applications without moving out of your CMS.
Using a Contentstack Custom Field, you can integrate the SharePoint extension into your content type which will enable you to pick and choose the files or documents from the SharePoint space. This Experience Extension allows content managers to fetch the required document as the input value for that field, all within the user interface of Contentstack.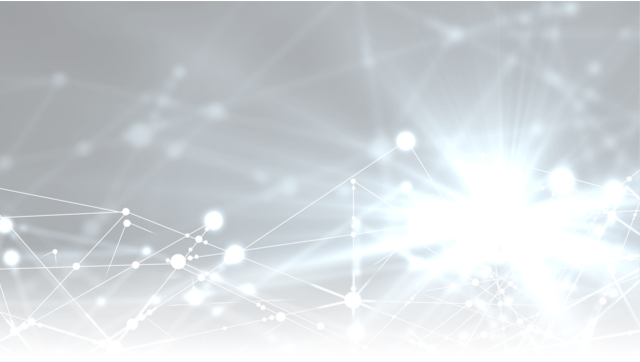 Contentstack and SharePoint Integration Use Cases
Contentstack's SharePoint Experience Extension opens up many possibilities. Here are some real-world use case examples:
Fetch Documents From a Single Location
he integration of Contentstack with SharePoint enables you to fetch files, documents, images, and video files from a field of your content type. You can access any file that is shared via the SharePoint space from inside the CMS. No other transformation process is required.
Transfer Files From Within Your CMS
If you have set up a workflow in your content type, the integration of Contentstack with SharePoint allows you to share files easily with a team member on the other stage. This simplifies the process of document sharing through Contentstack and SharePoint.
SSO for Document Management
The integration of Contentstack with SharePoint will help you avoid unwanted content duplication and give your users larger collaboration capabilities. Moreover — with this integration — for users, there is just a single sign-on required to log in to Contentstack to be able to access, manage, and collaborate on documents within the SharePoint account. All within a highly secure environment.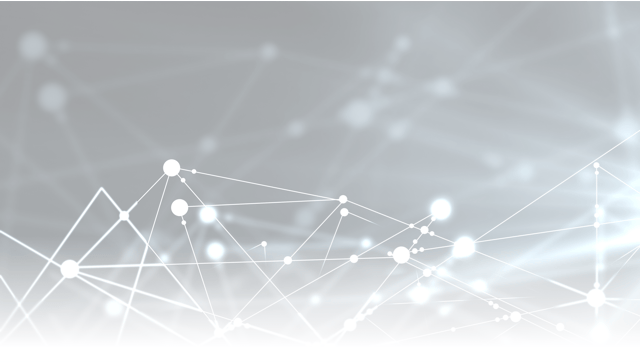 SharePoint Experience Extension Setup
To use a Custom Field with SharePoint, perform the following steps:
Create a SharePoint Custom Field

Create and configure a SharePoint Custom Field. You can define exactly how the integration works, what account details will be required, and what information you want to link to Contentstack. Typically, we recommend that a developer helps perform this step. See the documentation for step-by-step instructions.

Add the SharePoint Custom Field

Add a Custom Field to your content type and select SharePoint as the Extension.

Test SharePoint Custom Field in Your Entries

You should be able to see the SharePoint Custom Field on a content entry page. Try it by selecting it to ensure the setup works correctly.

To learn more about how to set up the SharePoint extension, refer to our in-depth guide or contact our support team at support@contentstack.com to review the sample code.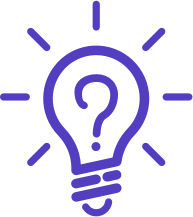 Questions? Ideas?
If you have any questions about the way the SharePoint Extension works or have ideas about other third-party app extensions, send us an email at support@contentstack.com.