Salesforce Einstein Experience Extension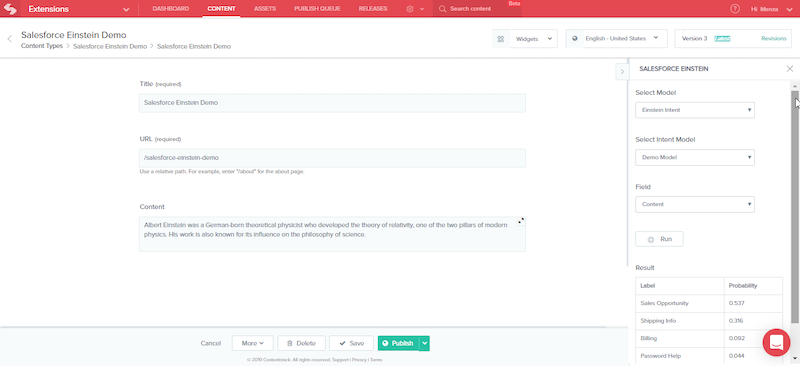 Contentstack's Experience Extensions offer a variety of ways to integrate third-party applications, such as Salesforce Einstein, directly into your headless CMS. With the Salesforce Einstein Experience Extension, you can perform different analytics on the text content of your entry, without having to move out of your CMS. 
Using a Contentstack Custom Widget, you can integrate the Salesforce Einstein extension into your content type which will enable you to perform text analytics by using Einstein's Language APIs to infer the sentiment or intent behind the content. This Experience Extension allows content managers to run sentiment analysis on the text and display the findings on the sidebar of your entry page.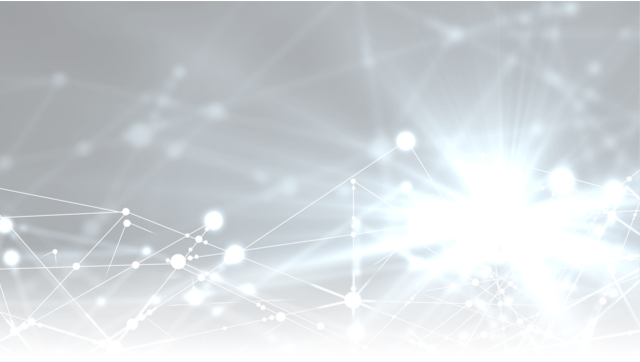 Contentstack and Salesforce Einstein Integration Use Cases
Contentstack's Salesforce Einstein Experience Extension opens up many possibilities. Here are some real-world use case examples:
Infers Insights From the Data
Einstein is capable of analyzing millions of data points on any number of "triggering events," such as incoming calls, a sale, and even the use of an "internet of things" device. Integrating Contentstack with Salesforce Einstein enables you to perform data analyses on the data that you have gathered and infer insights to help guide content creation and delivery.
Craft Business Strategies
Salesforce Einstein can convert raw data into meaningful information to better create business strategies for the future. The integration of Contentstack with Salesforce Einstein can help businesses increase sales and customer engagement.
Predictions
Salesforce Einstein is capable of validating every piece of data. It digs deep into customer sentiments in various ways, such as social media posts, and provides useful results. For example, a salesperson can use Einstein to examine pipeline data and provide a list of customers who are more likely to convert and suggest what content can help these customers move down the pipeline.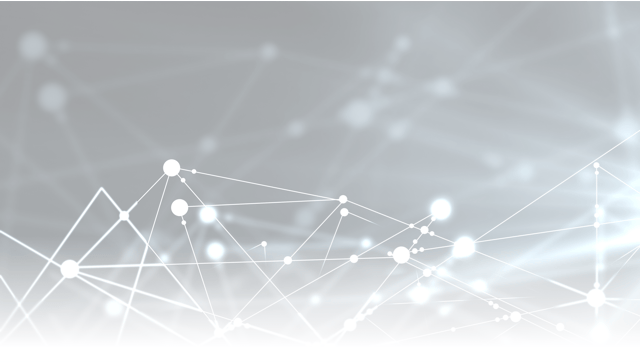 Salesforce Einstein Experience Extension Setup
To use a Custom Widget with Salesforce Einstein, perform the following steps:
Create a Salesforce Einstein Custom Widget

Create and configure a Salesforce Einstein Custom Widget. You can define exactly how the integration works, what private keys and related details will be required, and what information you want to link to Contentstack. Typically, we recommend that a developer helps perform this step. See the documentation for step-by-step instructions.


Add the Salesforce Einstein Custom Widget

Add a Custom Widget to your content type and select Salesforce Einstein as the Extension.

Test Salesforce Einstein Custom Widget in Your Entries

You should be able to see the Salesforce Einstein Custom Widget on a content entry page. Try it by selecting it to ensure the setup works correctly.

To learn more about how to set up the Salesforce Einstein extension, refer to our in-depth guide or contact our support team at support@contentstack.com to review the sample code.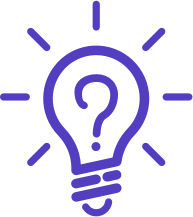 Questions? Ideas?
If you have any questions about the way the Salesforce Einstein Extension works or have ideas about other third-party app extensions, send us an email at support@contentstack.com.