Back to Blogs
Danielle Diliberti helms multiple market leading brands. Here's how she empowers teams to make big changes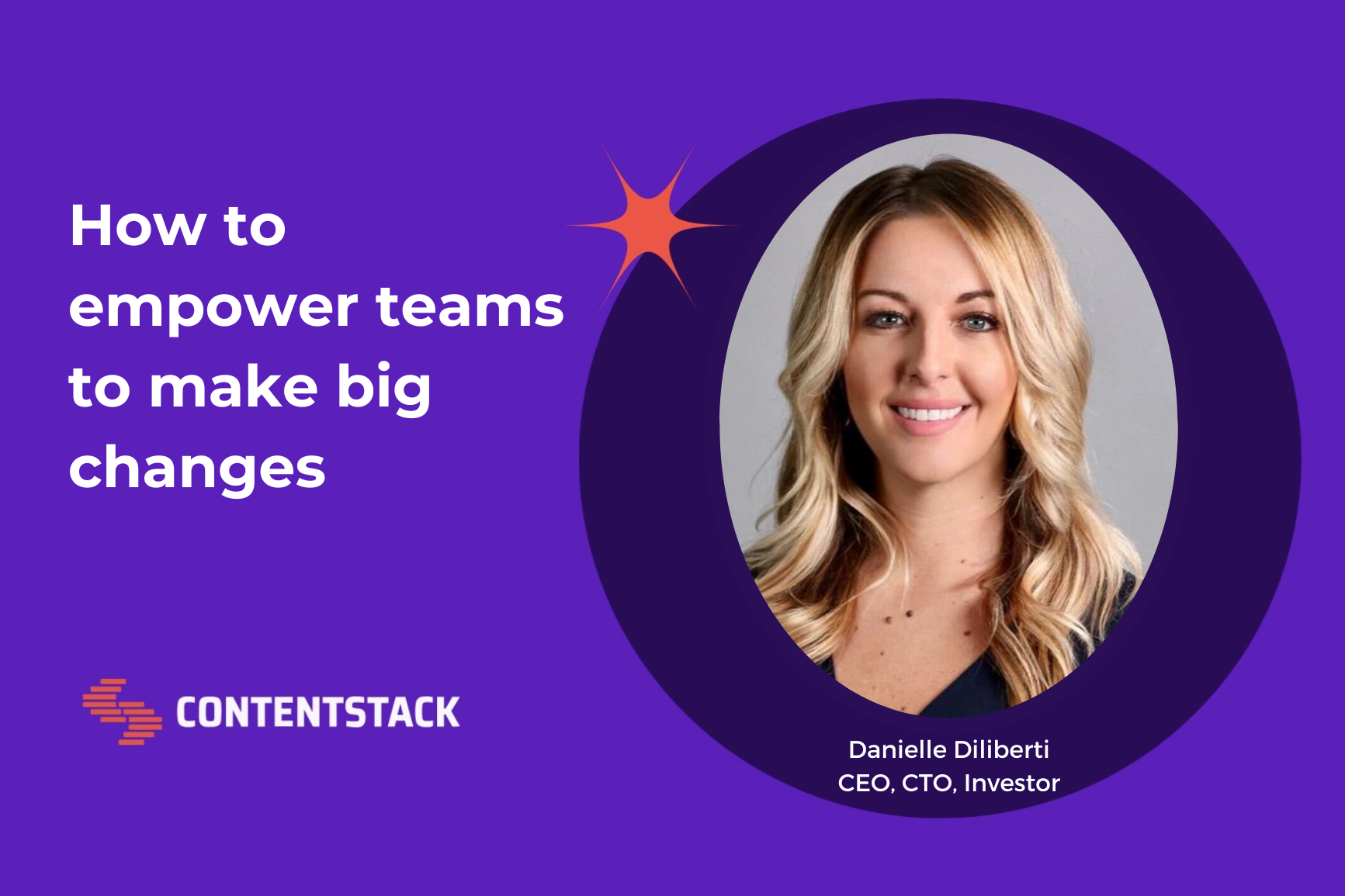 If there's anyone that fully understands both the technology and business challenges of leading a modern enterprise it's Danielle Diliberti. She is the CTO of the wellness brand and health club, The St. James, the CEO of the fast-growing marketplace, Sommsation, and Senior Director at the investment firm, Eldridge Industries. All at the same time.
Danielle recently spoke with us about how she gets it all done, how she empowers teams to move fast, and the advice she has for other leaders making waves in their industries.
Invest in alignment
Putting a strategic plan in place requires balancing the goals of the organization, ideas of different stakeholders, data insights, and the practical aspects needed to execute it. As well as thinking about the order of operations along the way to make sure you're not breaking one thing to fix another.
The level of alignment and communication needed to do this can be especially challenging for companies with a diverse audience, a multifaceted business model, or a remote workforce.
One initiative that Danielle has found to be successful in getting everyone on the same page is internal summits: multi-day, in-person events that focus on a particular aspect of business such as engineering, sales, data and analytics, marketing, or operations.
Dedicating time to dive into one area, as opposed to high-level status updates from every department, helps people better recognize where small adjustments to their own processes can make life easier for colleagues in other areas of the business.
"When you step into the room and know that you're talking about marketing, the accountant can take off their accountant hat and think about it from a marketing lens," explains Danielle. "That creates not only some continuity between different business groups, but I've also seen that it really helps the culture because people can connect in a different way."
Pass the torch
As a company changes and grows it's important to make sure individuals also have the opportunity to evolve. Giving people the time and attention to develop skills requires investing in knowledge transfer instead of doing it yourself.
"If it's something that I'm confident we know how to do, I usually step back and empower my team to move it forward and hone in on their skills," says Danielle. "If it's something that I have experience in, then it's important for me to understand where people are on their learning curve and set them up for success in that specific situation."
Throughout her career, whether learning a skill or teaching it, Danielle has approached knowledge sharing with the "3-3-3 rule". To teach a skill or transition a task you must first have done it at least 3 times yourself, then have the learner shadow you 3 times, then shadow the learner 3 times.
Setting the 3-3-3 rule as a company standard encourages people to speak up if they feel stuck with tasks that aren't in line with their skill sets or goals, and makes sure that responsibilities are transferred in a way that gives the learner time to feel confident in their new role.
"Passing the torch really does help everyone," says Danielle. "The whole team gets smarter, the business becomes more valuable, and you can move a lot faster. That investment up-front will really pay dividends in the long run."
Find partners to grow with
Enabling an organization to move quickly is not only about developing the right skills in the team, but also making sure they aren't spending time reinventing the wheel. Leaders should have a good awareness of what's happening in the market, which organizations are interesting to partner with, and how these partnerships could best serve the business.
"Really leverage them in a way that makes you feel that you're letting go of some things internally in your organization," says Danielle. "Especially in the technology space, there's so much out there and we're moving so fast that trying to do everything internally doesn't make a lot of sense anymore."
With a background in investment, it's no surprise that Danielle evaluates potential partners with future value in mind.
"Understanding the management team of our vendors and our software is really important to me," says Danielle. "Knowing what their roadmap is and making sure that there is alignment long-term as opposed to just looking at the features that you can deploy right now."
Finding partners that have similar goals to your organization ensures that you have a network of tools and support that can grow alongside you as your business needs evolve.
Make your toolkit API-first
Part of what makes leaning into the partner ecosystem so attractive is the rising availability of modern, agile technologies.
Instead of having one large platform with a suite of interdependent capabilities, a stack of best-of-breed tools can be easily integrated via APIs and swapped out as needed. Companies can leverage solutions from multiple partners while keeping their processes technology agnostic, removing the risk of becoming too reliant on any single vendor.
"You won't be able to compete as an organization if you don't have API-first, cloud-based tools. That's just the reality of where we are in the world," says Danielle.
An API-first, cloud-based toolkit allows organizations to quickly change directions when new priorities arise.
Danielle's team at The St James had built out their API-first technology stack with the intention of digitizing the member experience, making it more convenient to book classes and amenities across the health center. A year into that transformation the pandemic hit, safety was suddenly the number one priority, and the team was able to use the new architecture to quickly spin up solutions for equipment reservation, contact tracing, and capacity management.
"Customers entered the doors knowing they were safe," explains Danielle. "Had we not had an API-first infrastructure that would have never existed."