The phrase "mobile CMS" or "mobile app CMS" is often used when searching for a tool that allows marketers and content managers to keep content fresh and consistent across various applications and responsive websites no matter the device (smartphone or tablet), platform (iOS or Android), or channel (marketing website or social media).
It's a term that makes a lot of sense for those who are accustomed to working with traditional content management system (CMS) platforms like WordPress and Drupal, where content is saved to a built-in database and displayed according to a built-in front-end delivery system.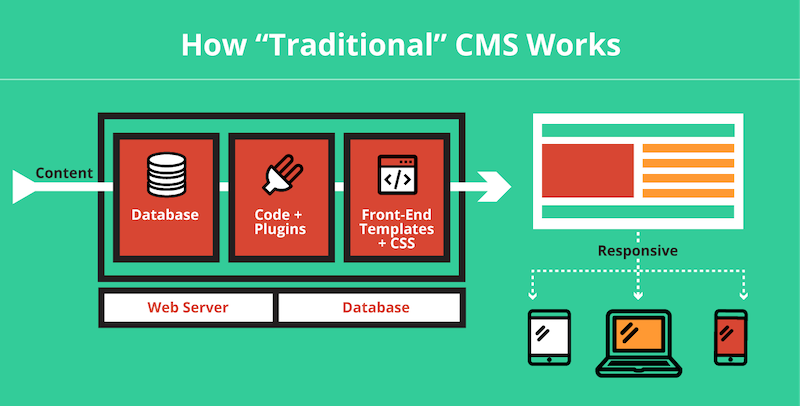 If you're using a traditional CMS that wasn't specifically built to work with mobile applications, you better find an alternative or an add-on that is—if you want to keep up with the competition, anyway.
In 2020, mobile apps are projected to generate nearly 189 billion in revenue in the U.S., and mobile purchases are expected to account for over half of all ecommerce.
Mobile-ready CMS is the way of the omnichannel future. That's why traditional CMS users are on the hunt to find a CMS—or CMS add-ons—that will help them break into the mobile market.
However, we find the whole idea that an enterprise business should scramble to purchase, install, and manage a whole other CMS to take advantage of applications and mobile-friendly websites outdated and, frankly, unnecessary.
If you're shopping for a truly mobile and app-friendly CMS, it's time to ditch traditional and go headless.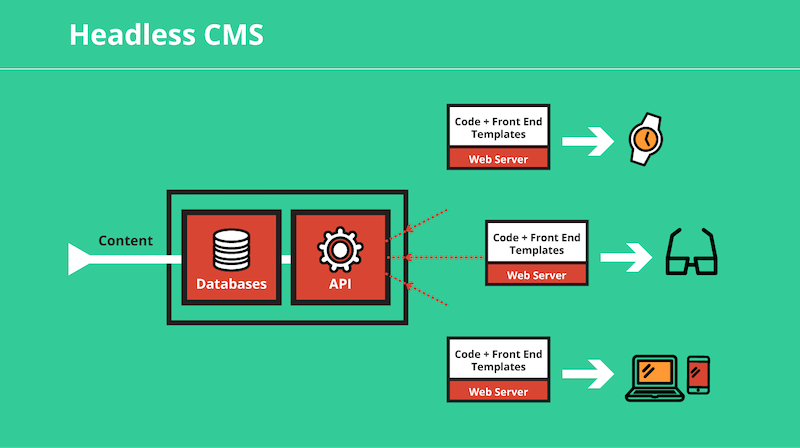 With a traditional CMS, the content is the "body" and the front-end display (made up of things your audience can see like formatting, navigation, and layout) is the "head." By removing those front-end elements, you create a headless CMS.
A headless CMS is by its very nature mobile (and smartwatch, and jumbotron, and so on) friendly because no built-in front-end system determines how to display content to your audience. Instead, with a headless CMS, your front-end development team has the freedom to build whatever kind is best and use an API to pull in the content.
If you're in the market for a mobile CMS, here are several traits we urge you to look for to ensure the success of your marketing and IT teams and the growth of your business.
Choosing a Mobile CMS: Key Traits Marketers and IT Teams Must Consider
With mobile usage exploding, you're wise to get ahead of the curve and start seeking out a mobile CMS that meets IT's requirements while delivering the quick and creative marketing that will set your business apart. Use this shopping list to make sure you don't overlook any vital considerations when it comes to choosing a mobile-friendly CMS for your enterprise.
Built with Enterprise IT in Mind
It's imperative to select a mobile CMS that's built to handle enterprise-level IT needs out of the box. While you should certainly develop your own parameters, we believe most basic requirements should include the following:
Guaranteed performance measures that ensure you'll have steady uptime even when traffic spikes
Enterprise-level security that includes various encryption methods, two-factor authentication, secure APIs, authenticated Webhooks, and more
Rich developer tools like SDKs, migration scripts, web frameworks, static site generators, and APIs
The flexibility to code in your preferred language, framework, and IDE so you can keep up with the latest technology
Another major measure of whether or not a mobile CMS is enterprise-ready is how it scales. With a traditional CMS, a typical solution is to add multiple time-consuming and expensive servers to run the CMS when traffic increases. A more enterprise-friendly solution would be a headless CMS platform. Since most headless platforms are Cloud hosted, when traffic grows the Cloud infrastructure can simply automatically adjust to keep up with demand and avoid database bottlenecks.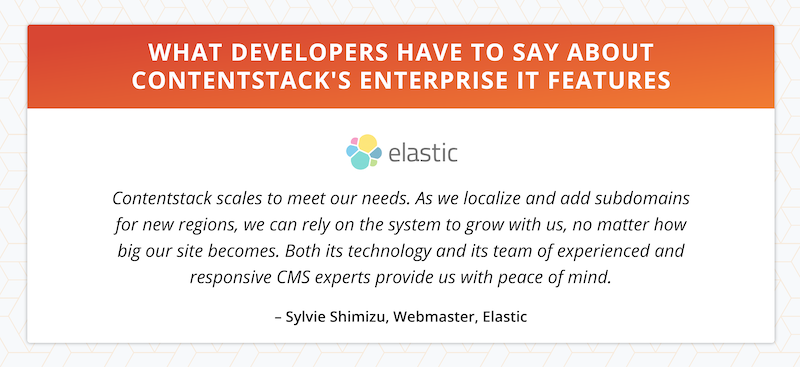 Comes Equipped with a Mobile SDK and Optimized Delivery Features
Mobile apps have unique development needs and follow vastly different conventions than websites. If you're shopping for a CMS that's optimized to work with mobile apps, make sure to look for one that comes with a mobile-specific software development kit (SDK) that equips developers to build dynamic, custom mobile apps.
A headless CMS with a mobile SDK is especially helpful as it allows developers to pull content into the app via API, enabling IT and content teams to work in tandem to get the app queued up for approval—and launched—that much faster.
If you're curious what it looks like when a headless CMS and a mobile SDK come together to create a mobile app or mobile-friendly website, Contentstack has plenty of examples and documentation to help.
In addition, your mobile CMS should be optimized to meet the nuances that accompany mobile content delivery. This could include accounting for slow or impaired network connectivity and data transfer rates, minimizing media assets for faster load times, and more.
Caters to All Channels—Not Just Mobile
Implementing a CMS that only caters to mobile websites and apps misses the whole point of going omnichannel in the first place—to deliver content wherever it's being consumed. Going headless with your mobile CMS is the only way to separate content and presentation so that whatever you publish will feel both consistent yet still natural no matter which device, platform, or operating system it's being accessed from.
To take omnichannel a step further and tap into the powerful personalization that 90 percent of modern consumers crave, partner with a tech-agnostic mobile CMS provider. By plugging in their third-party customer insight applications, marketers and content managers can quickly personalize content without ever even leaving the editing screen.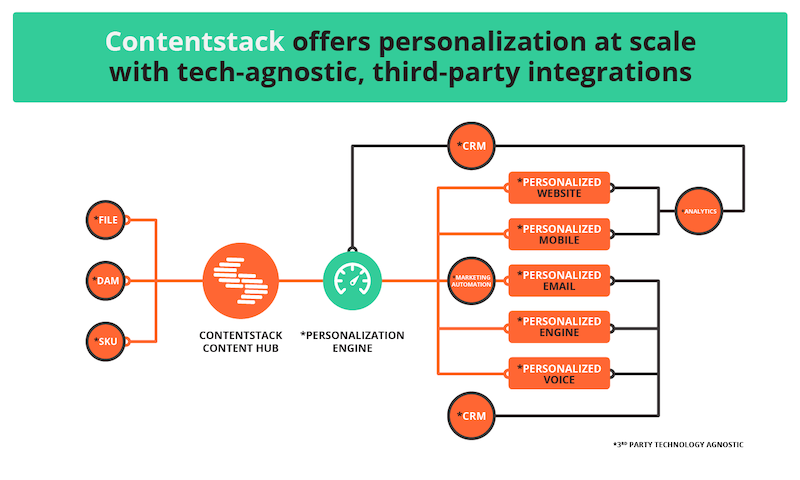 Allows for Content Updates Without Breaking or Resubmitting Your Apps
A mobile app CMS has a lot to offer when it comes to increasing agility in the marketplace.
With a headless mobile-first CMS, marketing and content teams can start creating and publishing content even while your app sits waiting for app store approval. And once it is live, there's no need to repeat the build/release/approval cycle every time you need to update the content. Because the content and the functionality of the app itself are separate, content can be tweaked any time—no breaking or resubmitting required.
This empowers organizations to keep up with fluid marketing goals and distribution channels without completely maxing out IT's resources (and sanity).
Has Powerful Content Management and Collaboration Tools
Any mobile CMS you choose shouldn't focus so hard on mobile-specific features that it loses sight of the people who will be using it to manage and publish content day after day.
We recommend choosing a mobile CMS with a built-in editor that has all the necessary features for creating, publishing, and managing content across the entire organization. That feature list might look a little something like this:
In-line content previews that allow you to view content in a safe staging area before committing to the changes—complete with versioning and rollback if something does go wrong


Powerful custom fields that let you do almost anything from adding a video to implementing SEO recommendations to pulling data from one of your third-party marketing applications
Access controls and approval workflows so you can define content processes that align with business processes; all while enabling safe publishing and preventing unauthorized changes
Internationalization and localization features that allow for easy deployment across multiple languages and locales
Grouped content releases that simplify publishing the content around a specific project, event, or campaign


Automated publishing that allows you to schedule time-sensitive content pushes ahead of time for completely hands-free updates
The ability to create unlimited development, testing, staging, and other content environments
Drag-and-drop features that allow non-technical users to build and edit dynamic pages without a developer's help


Contains All the API Capabilities You Need
An API-first CMS—also known as a headless CMS—allows you to leverage content creation and management features without sacrificing on eye-catching design features or powerful functionality.
If you do end up looking at an API-first CMS, we recommend one that's "born" headless rather than a traditional CMS where API features must be added on. Be sure to look for well-documented APIs that meet your requirements for querying complexity, flexibility, and so on.
Integrates Into Your Existing Marketing and IT Systems
It often takes a good amount of trial and error before marketing, IT, and content teams are able to find a workflow that fits their unique needs for creating, publishing, and managing important content assets. The right mobile CMS will complement that workflow instead of upending it and sending you back to square one.
Again, we have to recommend a headless CMS platform when it comes to smoothly integrating into existing systems because headless is built to empower content-focused and tech-focused users to work together without stepping on each other's toes.
You want to choose a headless CMS with a comprehensive API library that makes it possible for technology teams to build out the best front-end display, a user-friendly editing panel where content folks can create entire pages without developer support, and plenty of opportunities for marketers to integrate the applications they rely on to launch effective campaigns.
While we can't speak for every headless CMS provider, at Contentstack we take integration seriously. That's why we built out Experience Extensions that allow the content editing experience to be customized and extended and empower developers to create richer content experiences.
What you can create with Contentstack's customizable fields and extensions is nearly limitless, but here are some common ways enterprise businesses are taking advantage of this exciting feature:
Video selector: browse and select videos
This field displays the visual interface of a video platform like Brightcove or Ooyala to the user. The user can browse videos and select the required one from the available videos directly from within Contentstack's editor.
Conditional fields: auto-populate a list of languages based on a selected country
When an option is selected in the Country field (e.g., U.S.), the Languages field automatically populates the languages of that country (e.g., English, Spanish, French, Chinese). The user can then choose from the options provided.
Code editor: input and edit any code in the code editor
This field provides a code-editor interface to users for entering code. It helps the user format the code and enter relevant syntaxes, methods, etc.
Product catalog: search external product databases
This displays products from your ecommerce website to the editor in Contentstack. The editor can choose any product as the value of that field.
Add Marketo, Salesforce, or another cookie: track user interaction across the web, Marketo, Salesforce, etc.
This field lets you track the details of users on your website, in your Marketo account, or on your Salesforce instance using a simple .JS code snippet.
Integrate field storage system: fetch files saved in your DAM
This field fetches and displays files you have saved in a DAM platform like Egnyte. The user can then browse these files and select the required one from the available options.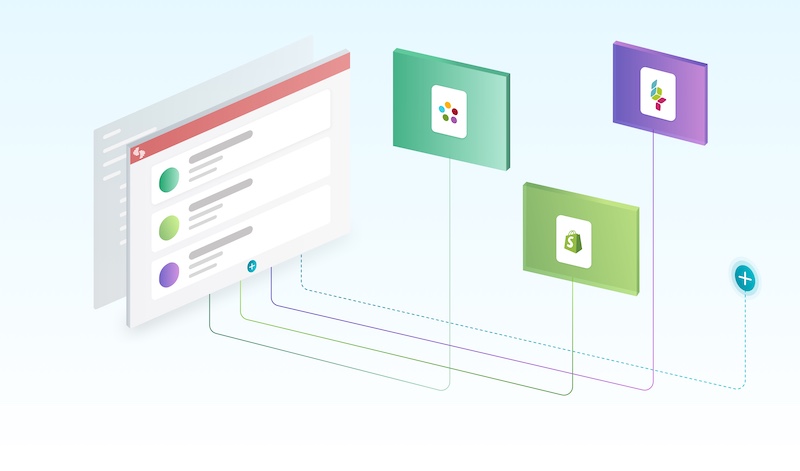 Which Mobile CMS Will You Choose?
Key to choosing a headless CMS is to make sure that it is easy to integrate into your enterprise-level IT stack. Additionally, the more user-friendly the CMS is, the more likely that content editors will use the CMS. This is critical for fast-paced marketing teams who need to serve consistent content everywhere from websites to apps, kiosks, chatbots, smartwatches, connected home devices, voice assistants, and much more.
Be sure that your CMS checks every single box on your shopping list. Before deciding on a mobile-ready CMS, make sure that you get to try it before you buy it. You also should look into finding out what your ROI is going to be. In many cases, companies are finding that they can save thousands to hundreds of thousands of dollars when switching from a traditional content management system to a headless, mobile, enterprise-ready CMS like Contentstack.
Some additional things to consider are the reliability, scalability, and support. Choosing an enterprise-ready, mobile-first CMS that includes the features mentioned in this article ensures that you can speed up your time to market and handle omnichannel delivery.
Build out a completely free, no-obligation proof-of-concept today with Contentstack or use our ROI calculator to estimate your savings.
Contentstack's ease of use, reliability, and your return on investment are things we can absolutely guarantee, so that you can handle omnichannel delivery today and tomorrow in our constantly-changing world.